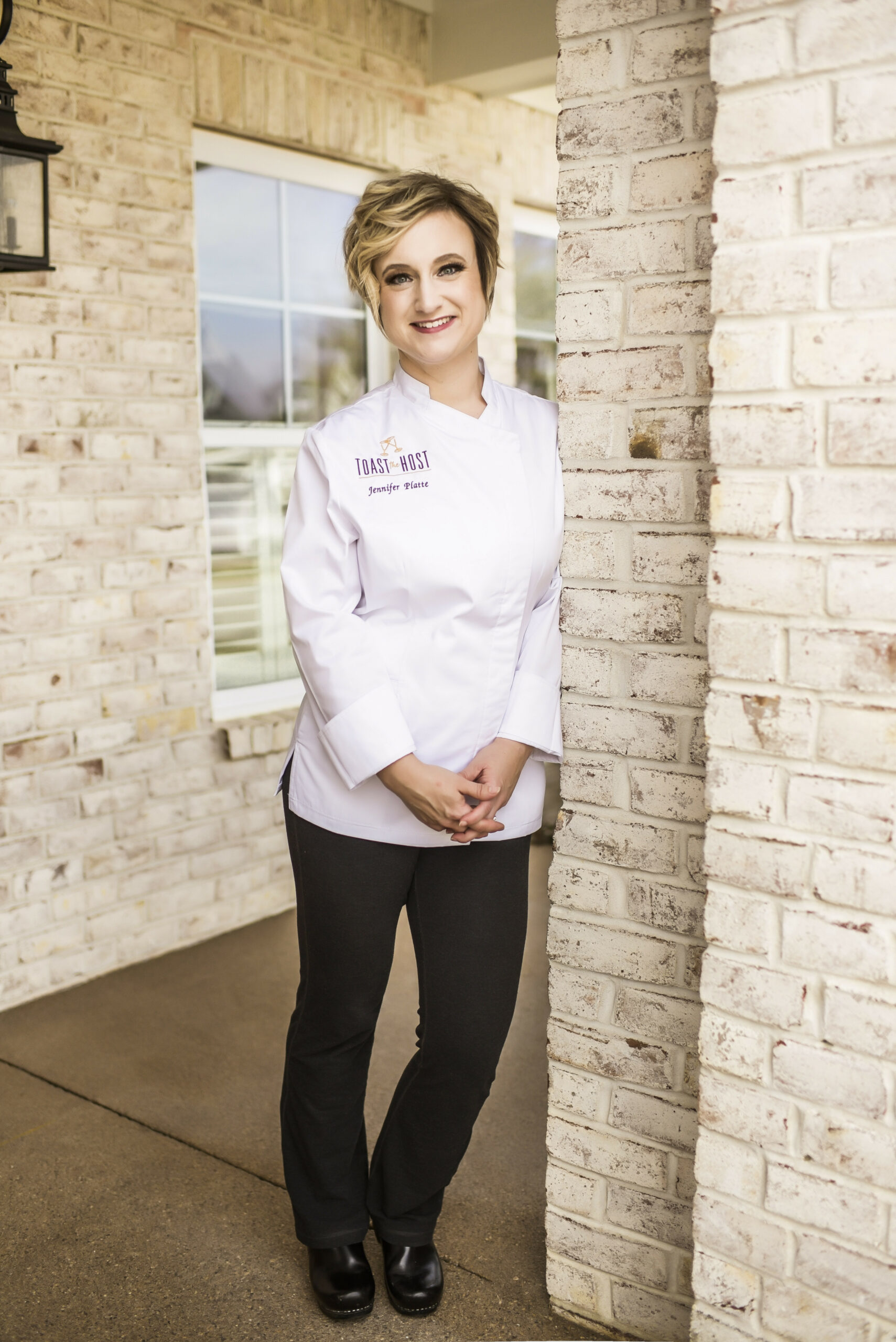 Our mission at Toast the Host is to provide an experience that exceeds your expectations. We take pride in focusing on your vision for the event and taking care of every last detail, big or small. We work silently in the background, allowing the Host of the party to shine and enjoy the day.
No event is to big or small, whether it is a lunch for the Executive Board, Gala, small intimate dinner among friends or planning your Special Day, Toast the Host can assist every step of the way. Each dish is prepared from scratch and with the highest quality ingredients. We can create custom menus designed to fit a party theme or dietary restrictions.
A little bit about me…
I grew up in Northern New Jersey. From a young age I knew I wanted to be in the hospitality business. Some of my earliest memories are of my Grandfather and I playing restaurant together. He would be the guest and I would be the waitress. When I was old enough to get my first job I applied to be a coat check girl at the only restaurant in my hometown. Through High School I worked my way to Hostess, Bartender and eventually part time manager. It was the type of restaurant people would go to regularly on a Friday or Saturday night or to have a celebration. I absolutely fell in love with being a part of someone's special time. During this time I also worked with one of the largest caterers in New Jersey where I learned the ins and outs of the catering industry.
My parents helped nurture my passion and encouraged me to go to school for Hospitality Management. I received my Bachelor's Degree from Purdue University in 2003. This is also where I met my husband, John, who is also in the industry. After I graduated from Purdue, I went on to study Culinary Arts at The Culinary Institute of America and graduated in 2005.
After graduation, John and I got married and moved to Las Vegas where I worked for Morton's Restaurant Group. In 2008 we decided to move to Indiana, where John grew up, and started our family. We welcomed Rose in 2010, Charlotte in 2013 and completed our family in 2016 with our son Patrick. During this time I worked for a couple of different caterers and really honed my menu and event planning skills.
My dream has always been to start my own business, but I was always afraid to take the plunge. However with the pandemic I was given the gift of time to sit down and plan my business—Toast the Host!